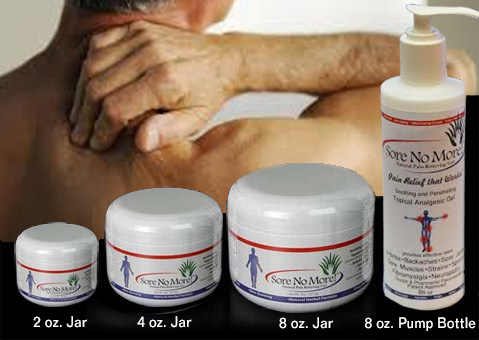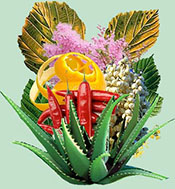 For centuries the Native American tribes of northern Mexico have been using plant extracts for the natural relief of pain. With that knowledge and modern science, we've developed a unique pain relieving formula by blending those plant extracts with safe natural active ingredients. The result is an elegant pain-relieving gel that provides temporary relief for muscle soreness, back pain, arthritis, sports injuries, migraine relief, cluster headache relief, and other related pains.
Sore No More is a fast-acting pain-relieving gel that begins to work immediately once massaged onto affected areas. For years Sore No More has provided temporary relief of pain associated with simple backaches, arthritis, bruises and sprains with its unique heating and cooling ingredients. Our special blend of six natural plant extracts in combination with menthol, capsaicin and witch hazel will get rid of pain the natural way.
HOLIDAY SPECIAL: Versatile Pain-relief Gift Box
Give naturally powerful pain relief. This impressive gel quickly provides lasting relief from Arthritis, Fibromyalgia, overworked muscles, Tendonitis, Migraines, Neuropathy and so much more. 8 oz jar, 12 To-Go packets, bath mixer, application instructions and LED light. They'll thank you forever!
$20.00 plus shipping • Order here
SPECIALS with LED Bluetooth Speaker!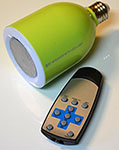 Your choice of color.
See these Special Offers here!
Find Sore No More at these fine stores:
If Sore No More is not carried in your local store, please request it!


-x-